JobHunt is now available at jobhunt.fyi! You can sign up in seconds using either LinkedIn or email.
It's an exciting time here at JobHunt. After nearly a year of development, beginning in the summer of 2019, we are proud to announce the launch of our beta. We hope this will allow us the opportunity to solicit product feedback so we can iterate and move closer to our goal of making job hunting as easy as possible. In addition to the main JobHunt platform, we will also be maintaining a blog, here at blog.jobhunt.fyi, providing career advice primarily to prospective intern and new grad software engineers.
Although the idea for JobHunt came long before the current coronavirus pandemic began, we believe JobHunt can make a difference in helping people who've lost their jobs to find new positions.
What is JobHunt?
Have you ever come across job postings you intended on applying to, but forgot, or lost the posting link? Do you track your job applications in a big, cumbersome spreadsheet where deadlines and your todos are forgotten? Have you ever wasted time searching through old emails to find forgotten information about a job application? JobHunt makes it easy to keep track of job postings, deadlines, todos, contacts, offer details, and more, so you can focus on what really matters: landing your dream job. JobHunt is a platform for job seekers to manage their job search.
How does JobHunt work?
JobHunt displays all your jobs in a kanban-style board in your dashboard. Jobs are organized into 4 columns, representing different stages in the application process.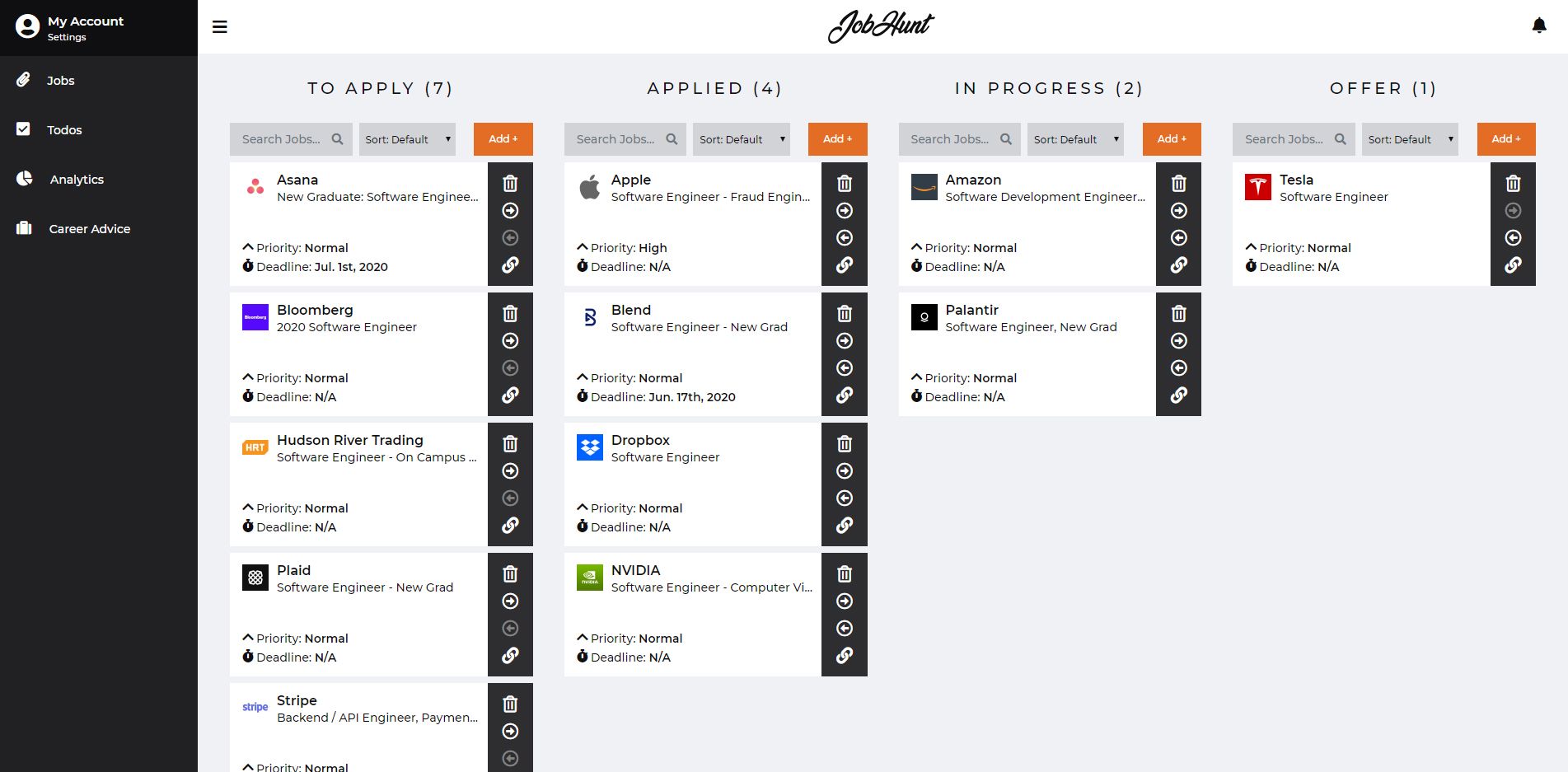 If you click on a job, a popup will show you all the information you have about that job, and you can use the links on the sidebar to navigate.
Todos are for any tasks you might need to complete, or goals you set for yourself. Examples might be: "Apply to 10 more jobs", or, "Complete online coding assessment". You can see all your todos for all jobs from the Todos page, and add new ones if you like.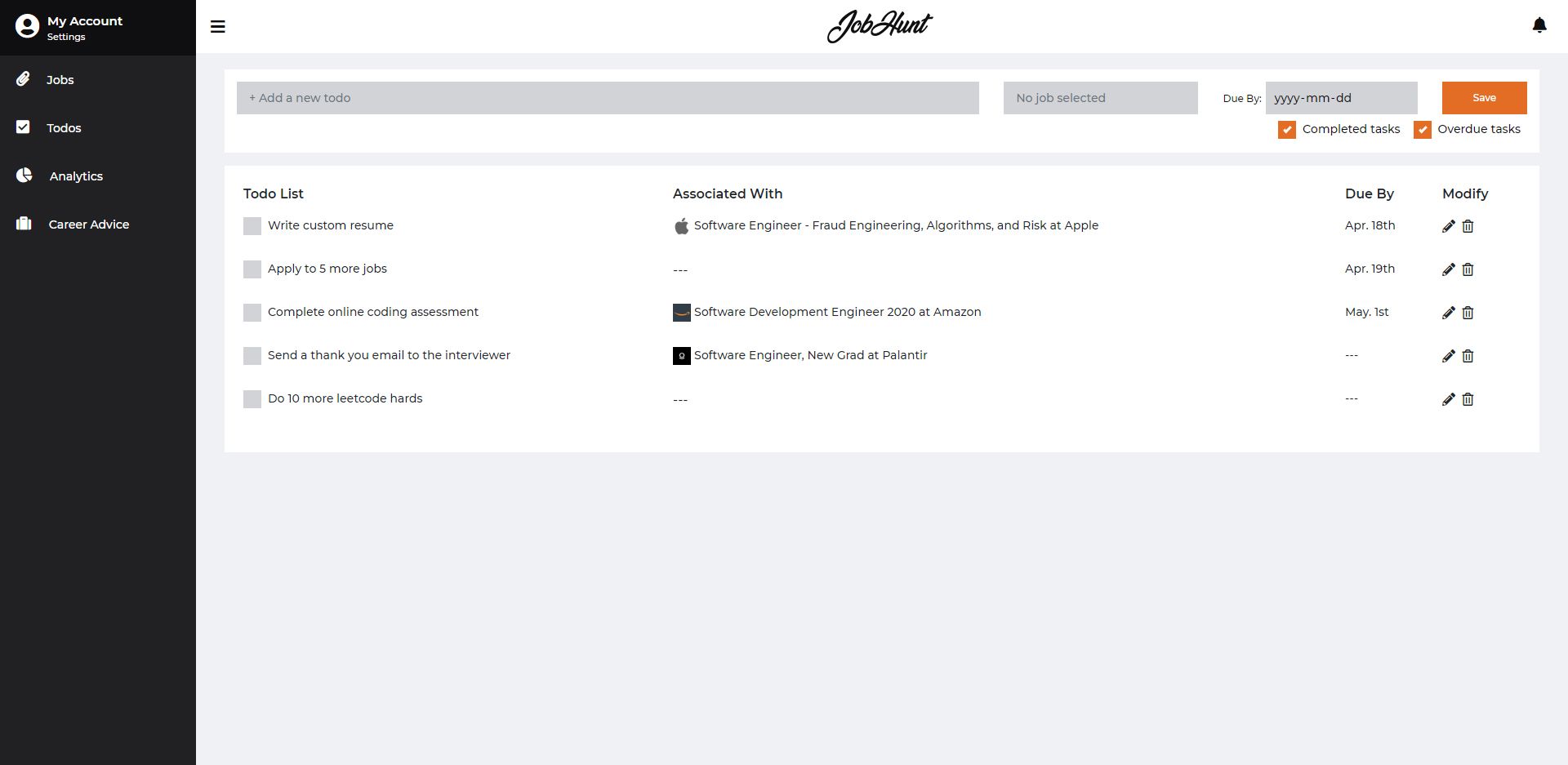 Hungry for some stats? JobHunt also has an Analytics page, where you can see some data on your job search.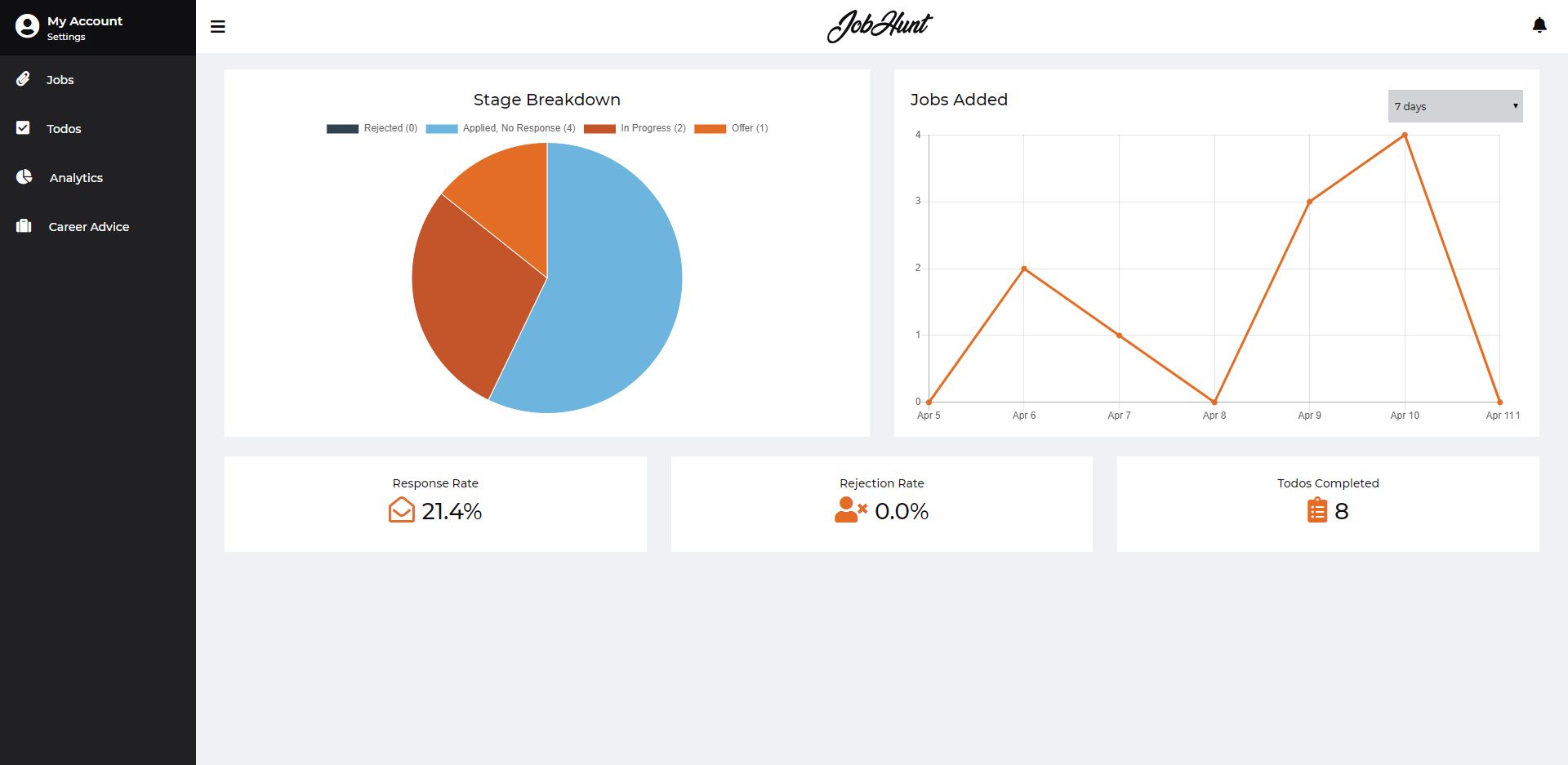 Sign up for free today at JobHunt.fyi! We hope you'll find JobHunt makes your job search much easier and helps you land your dream job. If you encounter any bugs, or have ideas for new features or functionality, we'd be happy to hear them! You can send us an email at [email protected] or send us a message on social media.